Turtle Rock Irvine CA has amazing and beautiful hiking trails.
Bommer Canyon trail bridge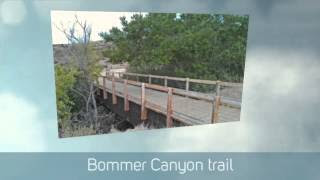 See video slide show – Turtle Rock Irvine CA hiking trails
Crest trail views toward Newport Center and Pacific ocean in distance
French hill trail
Turtle Rock Crest trail
Shady trail bridge
Bommer Canyon trailhead
Trail view toward Strawberry Farms

Turtle Rock Glen
_________________________________________________________________
By Harrison K. Long – Professional REALTOR® agent representation and help for property owners, home sellers, private trust estate representatives, estate administrators, executors and heirs, probate and trust attorneys, estate planners, income tax professionals, public guardians, fiduciaries, investor group managers, bankers, and individuals, with listing and sale of properties at Orange County, CA. – Broker associated with Coldwell Banker Residential Brokerage – CAL BRE 01410855
Contact us at 949-854-7747 with your questions about homes and properties at Irvine and other Orange County CA cities and areas.